---

The Bazaar


Random games / WH40K

Saturdays 12 pm - 9 pm.
Studiefrämjandet: Portalen.
Every saturday 24/8 through 14/12.

---

D&D 5e II


Roleplaying Game

Mondays 9 pm - 9.30 pm
Studiefrämjandet: Portalen.
Dates coming soon.

---

D&D 5e


Roleplaying Game

Tuesdays 5 pm - 9 pm
Moving and renovating.
27/8, 10/9, 24/9, 8/10, 22/10, 5/11, 19/11, 3/12.

---

Warhammer


Roleplaying game

Wednesdays 5 pm - 9 pm.
Studiefrämjandet: Portalen.
21/8, 4/9, 18/9, 2/10, 16/10, 30/10, 13/11, 27/11, 11/12.

---

Wildheart: Cypher


Roleplaying Game

Thursdays 6 pm - 9.30 pm.
Studiefrämjandet: Portalen.
29/8, 12/9, 26/9, 10/10, 24/10, 7/11, 21/11, 5/12.

---

Wildheart: Star Wars


Roleplaying Game

Thursdays 6 pm - 9.30 pm.
Studiefrämjandet: Portalen.
22/8, 5/9, 19/9, 3/10, 17/10, 31/10, 14/11, 28/11, 12/12.

---

A Night in Gargul


Roleplaying Game

Fridays 3 pm - 9.30 pm.
Studiefrämjandet: Portalen.
23/8, 6/9, 20/9, 4/10, 18/10, 1/11, 15/11, 29/11, 13/12.

---

Ergastulis Draconis


Roleplaying Game

Sundays 1 pm - 7 pm.
Spontanious place.
Spontanious planning, see Discord #ergastulis_draconis.

---

Holiday of Horrors


Board- / roleplaying games

Horror-focused games.
Portalgatan / The Wayfarer's Rest.
October 26th - 27th.
Detailed planning comes later.

---

Field training / LFE


Airsoft, team exercise

Sundays 12 pm - 5 pm.
AC / A3 / Laggars
Spontanious planning.
See Discord.

---

Operation GAU


Airsoft, MilSim

Beginner's course.
Laggars.
Pending.
Exact times will be posted.

---

Culture Night Uppsala


Exhibition

Exhibition about the association.
Central City Park.
September 14th.
1 pm - 6 pm.

---

PC Gaming


Computergames

Spontanious planning.
Online.
Spontanious planning,
see Discord, #kcc.

---

Roleplaying games - A rulebook- and dice-based adventure game, lead by a Game Master where the players create their own characters, sometimes called roles, according to their own will but within the limits of the rules of the game. These characters will later be the main roles in a adventure. One could say that roleplaying games are like a movie, where the Game Master is the director and the players are actors. The Game Master often also play small and less important characters, often called NPC's (Non-Player Characters) to make the game more interesting. We mostly play Dungeons & Dragons 3.5, Star Wars, Cypher System, Trudvang Chronicles, Anima, World of Darkness, Eon and Drakar & Demoner in the association.
---
Wargames - Played on a large board / table with miniature figurines, wargames essentially represents a small battlefield where the players lead their troops to victory or defeat. One could say that essentially it is chess taken to a new level. You add terrain and buildings to the board and dice play the human and decisive factor in the battles. One of the most common wargames, and the one played mostly in our group, is Warhammer 40.000.
---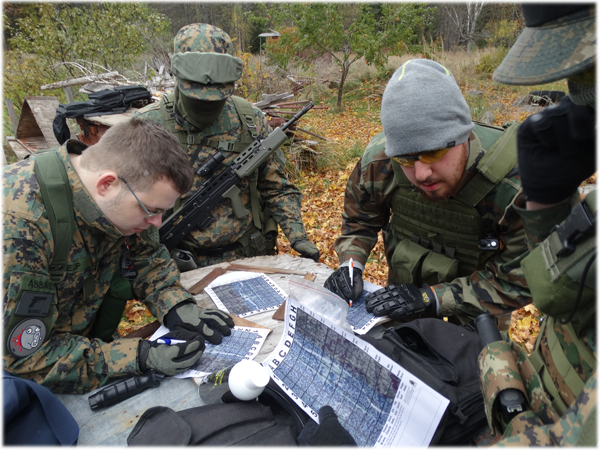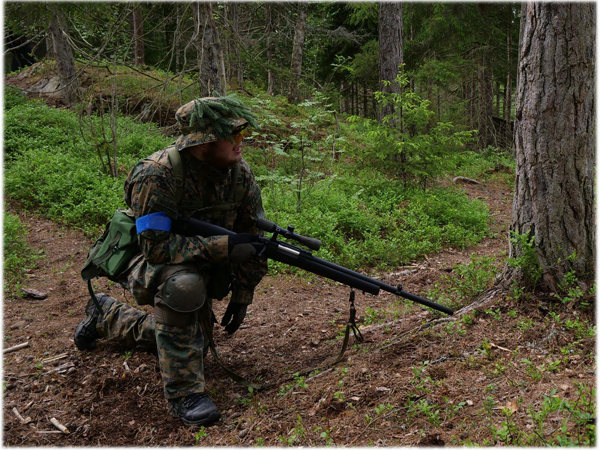 Airsoft - A sport played with so called "soft air guns" - replicas of real weapons that shoot plastic bullets. Airsoft can be played in many ways, everything from quick small games that takes ~30 min to serious and realistic military campaigns that can go on for days at a time. The association have its own airsoft team called USAF (Uppsala Special Airsoft Forces). We like to call it "taking PC Gaming out into nature."
---
PC Gaming & LAN - As the game enthusiasts we are, we also play a lot of computergames. We members often play together with eachother over the internet and Steam when the association is not arranging LAN-parties. When that happens, all players gather together in one location with their computers and play games together that usually require teamwork, and we cook together.
---
L. A. R. P. - Live Action Role Play. A adventure game laed by a Game Master where the players dress up as their characters and act. The weapons used are harmless replicas called foam weapons, and/or soft air guns which shoot small plastic bullets. The game usually lasts for days and you live in a camp or similar in a dedicated area which should give the right feel for the world setting the game takes place in, for example a medieval village or a abandoned complex from the Cold war.
---
Card- and Boardgames - Those types of games are often turn-based and are structured around planning tactics from what you have on the table or in your hand. In card games you often play different characters or archetypes against eachother and some cards can give those characters special powers. In boardgames you usually play a character archetype and move a small figure around on a board, map or similar and face different encounters. Right now we play very few of these, but we do have sessions every now and then.