Social media has cranked down hard on anything weapon- and military-related as of late and the many market-groups that existed on Facebook has now been banned and deleted. This saddens us greatly because the second hand market is almost dead. Therefore we decided to start up a Discord-server with the purpse of trading airsoft-related goods. By players, for players!

You have to be 18 years or older to use the service!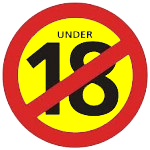 Why Discord? Most people today have a Discord account. It is a simple and free app that you can download to your desktop, run directly in your web browser or download to your phone/pad. It has good support for both voice- and videocalls which means that products can easily be shown and demonstrated. This makes it very easy to at any moment talk to eachother, upload pictures, search and more. Neither does Discord outlaw weapons nor militaria in their ToS and Community Guidelines.